Peterborough, ON – "This employer is on board with the IAM Report on a National Aerospace Strategy, they will endorse it," said a satisfied IAM Canada Chief of Staff Gord Falconer. He made the comment after touring Safran Electronics and Defense facility in Peterborough and Safran Landing Systems plant in Ajax.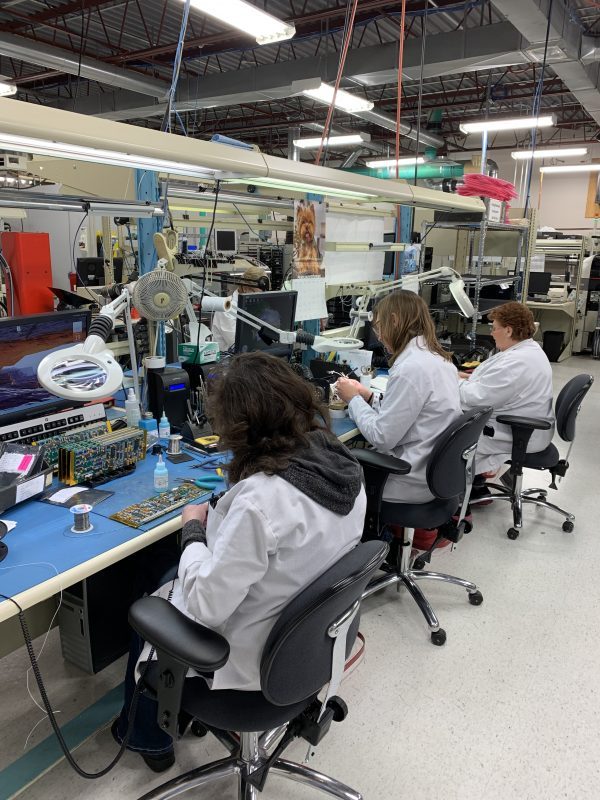 The tour by Falconer, IAM Research Director Ivana Saula – author of the report – IAM Grand Lodge Representative Gary Hynes, IAM Local Lodge 905 President Dave Thompson, IAM Local Lodge 905 Vice President Shane Kingston and Chief Steward Steve Kilby, is part of the ongoing effort by the IAM to engage aerospace manufacturers about the report titled 'Grounded Potential'.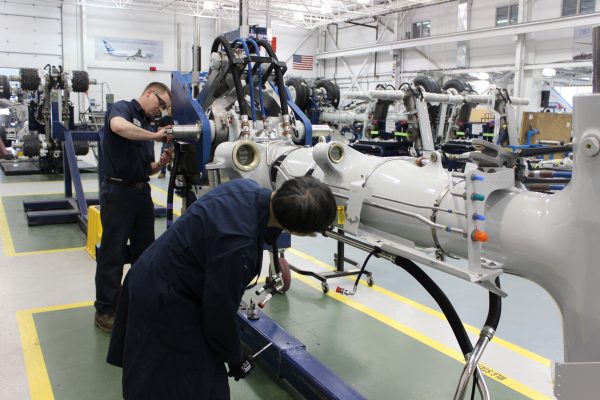 "We have concerns about the future of an industry that employs 208,000 workers across this country," said Falconer. "This report recognizes the problems facing the industry and it offers solutions to those problems. We're seeking common ground with the employers, we're asking for their input to place a united front before the government, no matter who is in power. We have more than 70,000 skilled workers reaching retirement age within the next seven years but there isn't the educational infrastructure in place to train their replacements. Safran is investing heavily in new equipment in their facilities but their management team told us they're having difficulty obtaining the skilled labour force to operate that equipment." The IAM group met with Safran Labour Relations personnel, production managers and production supervisors at both facilities.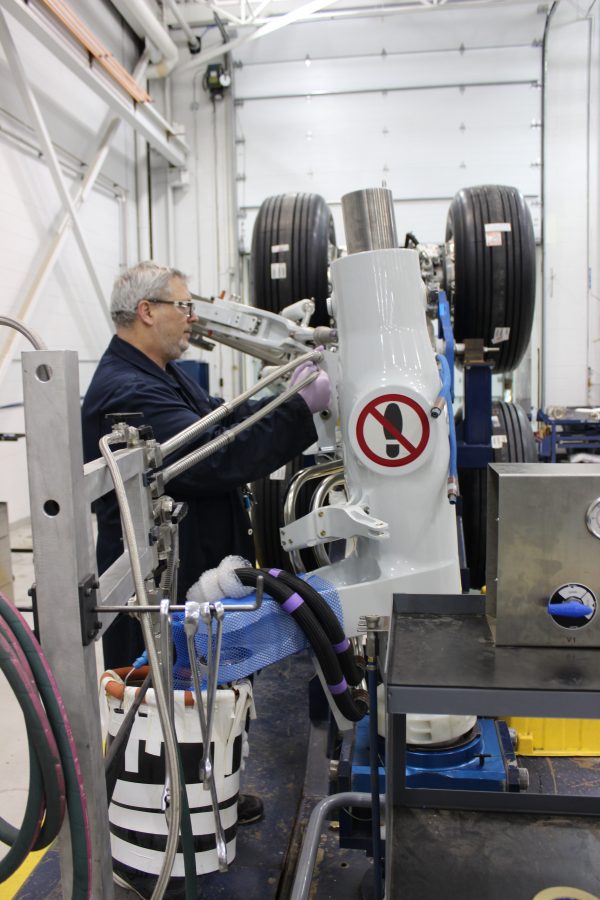 The IAM has met with the Aerospace Industries Association of Canada (AIAC) as well as the companies we represent, to go over the main issues in the National Aerospace Strategy Report.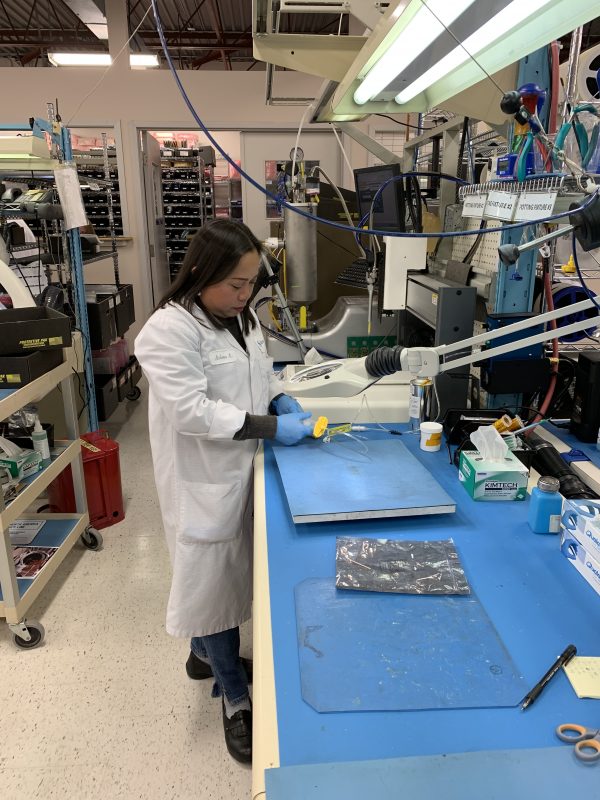 "We need government investment in the entire industry, not just a select few companies, we need investment in world class training facilities and we have to educate our young people that aerospace is a career path worth looking at," explained Falconer.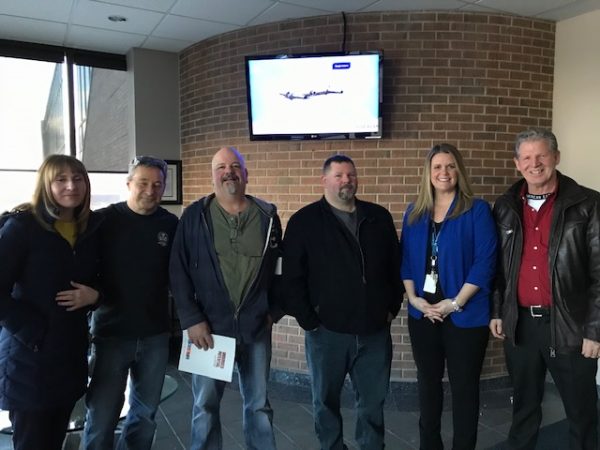 From left to right – Ivana Saula – IAM Research Director, David Thompson – President IAM Local Lodge 905, Shane Kingston – IAM Local Lodge 905 Vice President, Steve Kilby – Chief Steward IAM Local Lodge 905, Stacy Fox – Safran Human Resources and Gary Hynes – IAM Grand Lodge Representative.
-30-