Hollywood, MD – The 2019 federal election is the theme of this years' Canadian Political Action Symposium. For the past several years Canadian IAM political activists gather at the William W Winpisinger Education Centre to strategize, organize and plan the IAM Canada political agenda for the coming months and year. This week 77 IAM Canadian political activists discussed not only the 2019 federal election, but provincial elections this year in Quebec, New Brunswick and next year in Alberta.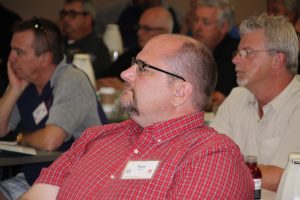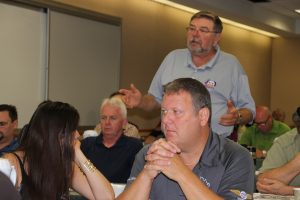 "We have to understand that the rights that we have fought for can be taken away with the stroke of a pen," said IAM Canadian General Vice President Stan Pickthall. "We understand that the way to effect change is to talk to politicians, in the legislative halls and in their constituencies. We understand that in order to do this we must engage our members. We must bring them along to the legislative halls and the constituency offices."
Pickthall cited how in the past two years the Machinists have been the most prominent affiliate in the CLC political lobbies on parliament hill. "Each year we hit above our weight in these lobbies and the politician know us and know our views because our members speak out," he said. "Whether it's airport privatization, child care, pharma care or pension reform, the parliamentarians know who the Machinists are and what we stand for because of people like you. We have 77 engaged Political Action Activists in this room and we know there are more at home. Our job is to spread the word. To get those members at home involved in political action and engaged in the fight. If each of us can bring ten people along, then there are 800 of us, I say bring along 100!"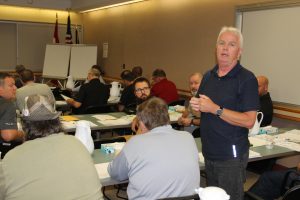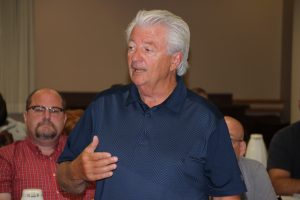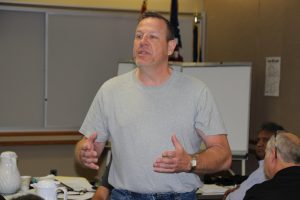 Activists heard from IAM Local Lodge 2323 vice president Dan Janssen, who ran for the Ontario NDP in the Ontario provincial election June 7th this year. Running in the new riding of Barrie-Springwater-Oro-Medonte, just north of Toronto where the NDP wasn't expected to have an impact, Janssen opened a lot of eyes.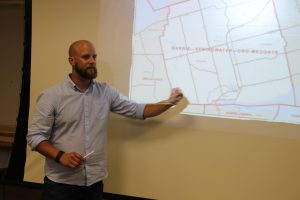 Not only did he orchestrate the best showing ever by the NDP in this tory stronghold, he placed second to Progressive Conservative candidate Doug Downey while finishing well ahead of Liberal and Green Party candidates. He discussed his campaign openly and encouraged others to offer themselves as candidates in the next federal election.
Over the next two days, activists were compile lists of campaign issues for their individual, discuss how to engage their local membership, develop strategies and a list of priorities which they can take back to their Local Lodge Political Action Committees,
-30-