The Ontario Federation of Labour's 15th Biennial Convention continues this week with many events, both historic and significant. Executive Board elections, presentation, panel discussions, awards, forums, and cultural celebrations punctuated the convention in downtown Toronto.
Executive Elections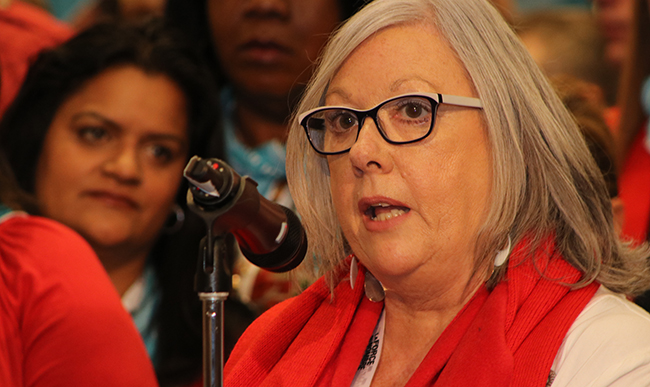 The one thousand or so delegates voted overwhelmingly to elect Patty Coates as the first female president of Canada's largest federation of labour in what has been an historic election. Coates, a long-time activist and member of the Ontario Secondary School Teachers' Federation of Ontario (OSSTF), was the Secretary-Treasurer of the OFL since 2015. She promised to bring the labour movement in Ontario back together to fight the right-wing agenda of Doug Ford's Conservatives. Stan Pickthall, IAM Canadian General Vice-President, said of the election, ""Patty Coates is exactly who we need to lead this Federation at this particular time. She will bring people back to the table so we can all work to fight Doug Ford"
Ahmad Gaied was acclaimed Secretary-Treasurer having previously served as Executive Vice-President, and Janice Folk-Dawson, a CUPE member and former President of the Guelph and District Labour Council was elected as Executive VP.
Paul Mitchell on OFL Labour Honour Roll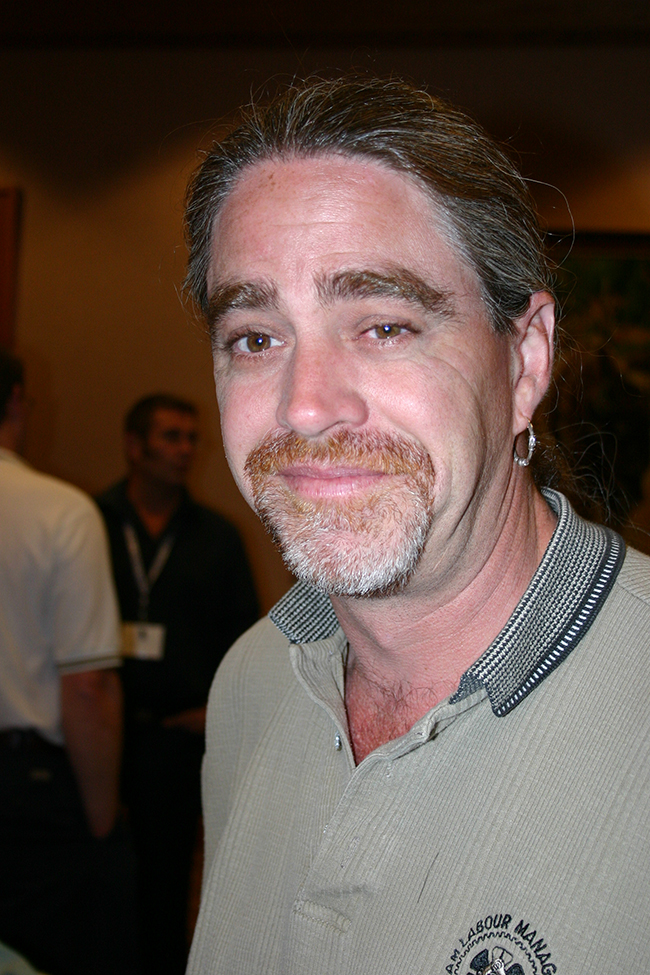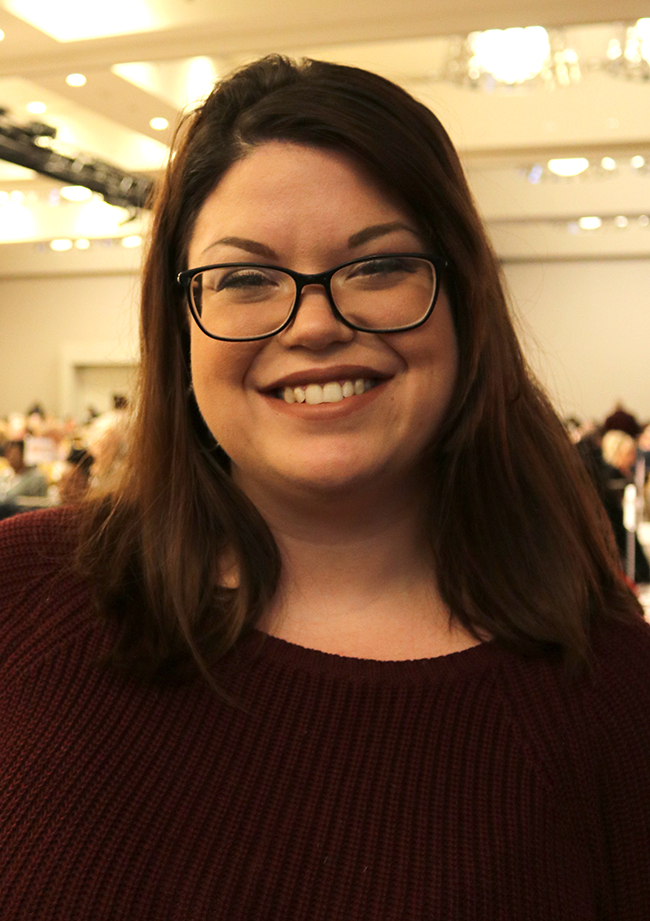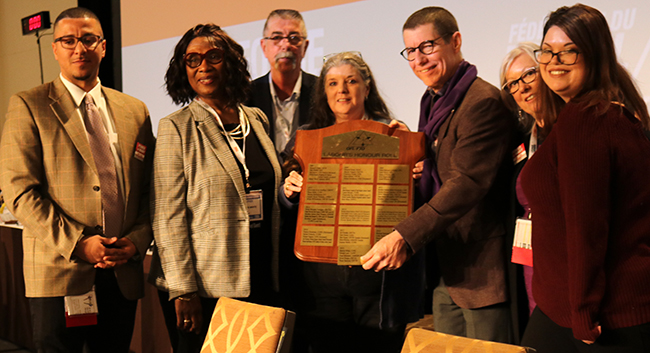 The late and well-loved Directing Business Representative of District 78, Paul Mitchell was added to the OFL Labour Honour Roll during the Convention. His daughter, Sara Mitchell, currently a union representative with SEIU Healthcare, accepted the award.
Kim Valliere, DBR of DL78, said, "Paul led with compassion and respect which was present in all he did. It is clear his daughter Sara is setting her path in the same direction and the labour movement is stronger for it."
There is a long list of IAM honourees who are featured on the OFL Labour Honour Roll: Val Bourgeois, Canadian GVP; Robert McMuldroch, GLR; Joe Atkinson, GLR; Sam Connor, GLR; Neville Hamilton, Communications Director; Jim Goodison, GLR; Jim Nugent, GLR and Dave Ritchie, GVP.
March on Queen's Park
Delegates, guest, and friends of the labour movement marched in the pouring rain in front of the Ontario Legislature to protest Doug Ford and the Ontario Conservative government. The Ford Conservatives and their deep cuts to the education system, including larger class sizes, was the main reason for the rally. Teachers, parents, and non-parents alike joined hands and showed their opposition to the cuts. Jaime West, Member of Provincial Parliament for Sudbury, and the NDP Labour critic, joined the protesters and promised that NDP Official Opposition would work to fight the cuts, widely seen as harmful to students. "The IAM is ready and willing to join this important fight for Ontario students and the teachers who have taken on this fight," said Derek Ferguson, IAM Special Representative, Political Action. "We will be there every step of the way, because these are our communities and these kids are our future," he said.