Edmonton, AB – With all of the reminders that polls in Alberta have been wrong before, voters here did exactly what the pundits said they would do, vote Jason Kenny's United Conservative Party into office and…… it wasn't even close!
Kenny's United Conservative Party won 62 seats while the outgoing NDP led by Rachel Notlley, held on to 25 seats. Kenney and the UCP won despite a scandals relating to racist and homophobic and sexist comments made by their candidates.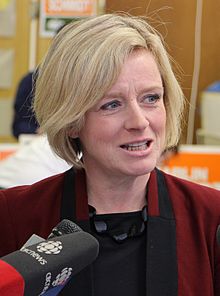 Swept into power in 2015 by a province that wanted an alternative to decades-long Conservative rule, Notley's NDP ran afoul of the economy, much like Bob Rae's NDP government did in Ontario in 1990. Like Rae, Notley had to work with the hand she was dealt. When the bottom fell out of the international oil market in 2016, Alberta entered a prolonged recession and the recovery stalled in early 2019 as unemployment remained at 7 per cent. This provided all the ammunition Kenny needed to win the election. He went after the NDP for bringing in higher taxes, more regulations and an increase to the minimum wage to $15.00 an hour.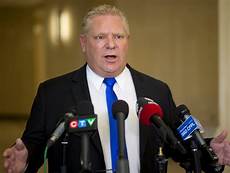 Like his conservative ally, Ontario Premier Doug Ford, Kenny promises his first 100 days in office will be frantic, aggressive and in some instances downright unfriendly. The first order of business is to undo the legislation brought forward by the previous NDP government, including a repeal of the provincial carbon tax. The friction with Ottawa has been over the federal climate change plan and scrapping the provincial plan would lead to the federal carbon-pricing plan being imposed in Alberta. Kenny vows he will fight that plan in the courts on a constitutional basis, much like the governments of Ontario, New Brunswick, Manitoba and Saskatchewan.
Kenny will also turn his attention toward British Columbia imposing a law that would turn off oil and gas shipments as a method of thwarting any attempts by B.C. to further interfere with the expansion of the Trans Mountain Pipeline.
The Conservative platform will be followed as it's rolled out in the coming days with items such as cutting corporate tax rates, a throwback to the tried and true Tory ideal of trickle-down economics. This idea has never worked but voters keep buying into it! Like Ontario, which has frozen the minimum wage at $14.00 an hour, The UCP government will reduce the minimum wage for youth to $14.00 an hour in what they claim is an attempt to generate more jobs for young people! It's simply not rational in a province where starting wages are well above the current $15.00 an hour – if you find someone willing to work at that rate.
More than anything else the Kenny victory sets the table for a very interesting federal election this fall. With Kenny's victory, Ottawa now has another province at odds with its carbon tax plan. The provincial Liberals in Alberta didn't elect one member in this election and that doesn't bode well for Prime Minister Justin Trudeau this fall.
-30-