Montreal, February 21, 2023 – Montreal Airport (ADM) has decided to revoke the licenses of airport services subcontractors Swissport and ATS, resulting in the loss of approximately 600 jobs by June. The IAMAW denounces the use of contract flipping in this case.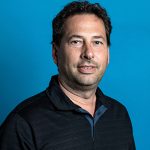 "We have 175 members who will lose their jobs because of an unfair practice," said IAMAW District 140 General Chairperson Peter Tsoukalas. "With a snap of the fingers ADM has just eliminated unionized jobs with guaranteed benefits and replaced them with non-unionized jobs with no guarantees. Workers lose their jobs, their seniority and their pensions, and if they want their jobs back when the new employer takes over, it will be under worse conditions and non-union."
Unfair contract reversal specifically affects airport services performed by subcontractors.  It allows Canadian airport administrators and airlines to exploit a loophole in the Canada Labour Code to obstruct improvements in working conditions and wages and to break the power of worker representation. This allows them to reduce their operating costs and increase their profits.
"This is the kind of behaviour we don't want to see at Canadian airports," said IAMAW Canadian Vice President David Chartrand. "The abusive contract-flipping is made possible because of a loophole in Canadian labour laws. We've been telling the government for years that this practice violates workers' rights and must be changed. This practice is dragging down the conditions of our airport workers, encouraging anti-union practices and undermining the quality of services and the safety of passengers. It's time we addressed this issue once and for all."
Read the IAM Canada submission to the federal government on contract-flipping
The NDP and the Bloc denounce the situation.
"Montreal Airport's lack of respect for these unionized workers is disgusting and unacceptable. We all need to work for workers' rights and better working conditions. The Montreal Airport is sending the wrong signal and the Liberals need to call them out on it ", said Alexandre Boulerice, MP for Rosemont-La-Petite-Patrie and NDP Labour Critic
"The Bloc Québécois strongly denounces this practice which denies the basic rights of workers. It is unacceptable that the loopholes in the Canada Labour Code allow these rights to be usurped. We called on the government in 2020 on this issue and we will continue our demands so that the labour laws provide a framework for these unfair practices which are similar to constructive dismissals", declared Louise Chabot, MP for Thérèse-De Blainville and labour critic for the Bloc Quebecois.
The three companies recommended by ADM to provide airport services are all non-union and have never worked at the Montreal airport.
Airports are workplaces with a special status," said David Chartrand. "This status requires that transfers of airport service contracts be considered more as a partial cessation of activities of a company so that the balance of power is balanced between employers and employees. This would make it possible to secure the jobs and working conditions of the people who have chosen to make their careers there and to better enforce their rights. To achieve this, the Trudeau government must have the courage to change the labour laws."
IAMAW members affected by this contract reversal perform baggage loading and unloading operations, aircraft guidance and towing, water and sanitation services.
The IAMAW is the world's largest aerospace union with over 184,000 members in 1,000 collective agreements. Active in the Quebec aerospace industry since 1940, the IAMAW today represents 65% of unionized workers in the sector. Among others, we find members of the Machinists at Bombardier, Airbus, Stelia, Héroux-Devtek Rolls-Royce, Tekalia, Abipa, Lauak, Safran Landing, L3-MAS, AJ-Walter, Air Canada and Air Transat.