Halifax, N.S. – IAM Transportation District Lodge 140 celebrated its 20th anniversary this past week. Founded on July 1, 1998 with the merger of Districts 148 and 721, District 140 has survived the merger of Air Canada and Canadian Airlines International, CCAA at Air Canada in 2003, Air Canada Pension amendments in 2008, the collapse of Aveos in 2012, defeated successive raids by the CAWU and is currently enjoying unprecedented growth in the membership in 2018.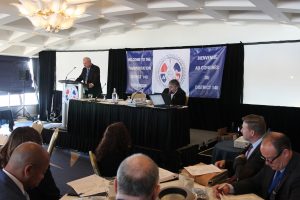 ""Over the years your district has faced many challenges, and have overcome all of them," said Canadian GVP Stan Pickthall. "Many of the delegates and officers in this room lived through those challenges and are still here to face the future alongside us. All of these things we do together, because that is Union. Strength in numbers, solidarity between workers. There have been many challenges that you have overcome, because of that principle. We are stronger together."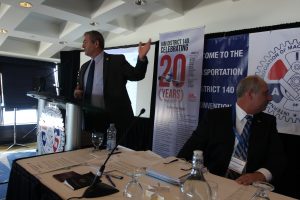 "When this district was formed we saw the writing on the wall," IAM International President Bob Martinez told delegates. "We had to combine our resources so we could serve our membership. You have always been there for working men and women. You have beat back and turned the tables on contract flipping. You have shown what it means to be fighting machinists!"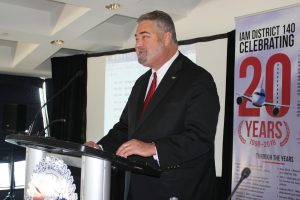 Transportation District Lodge 140 President and Directing Chairperson Fred Hospes opened his remarks by reflecting upon what the District has accomplished. "It is important that the next generation of our leadership understand why this union took the steps it did on behalf of the membership." Hospes was referring to the merger of the two districts in 1998, the subsequent agreements reached with Air Canada during the Canadian Creditors Arrangement Act negotiations in 2003-2004 and agreements reached over severance payments for former Air Canada workers caught in the closure of AVEOS in 2012. "Let's be very clear, without this District and without this union, those members would have nothing today and every unionized worker at Air Canada has a pension today thanks to the foresight of the IAM," explained Hospes.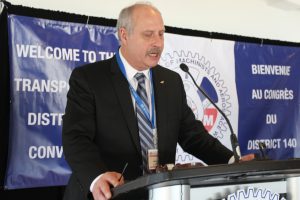 The two day convention in Halifax produced some amendments to operational bylaws and new members to the District executive board. The next convention will be held in Victoria, BC.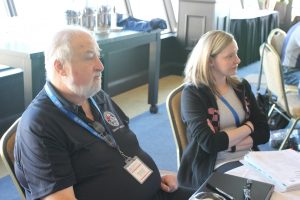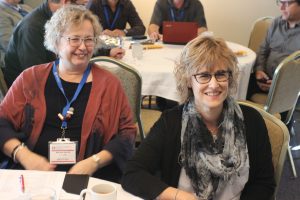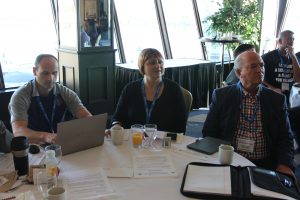 -30-