Montréal, QC – The IAM opened its first round of bargaining with CSALP- C-series Airbus Limited Partnership this week.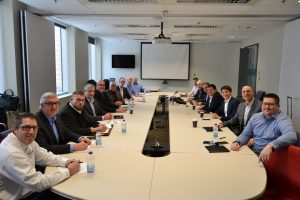 "I'm encouraged by the goals the employer placed before us in our first meeting," explained IAM Québec Coordinator David Chartrand. "They know they have a fine product in the A220-100/300 and they want to increase their rate of production which is good news for our members."
To date, 407 aircraft of both types have been ordered and 47 have been delivered.
"Over the next few days we'll see what their positions are, what their demands are and how they wish to meet those demands from the labour side," said Chartrand.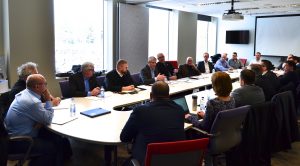 "The IAM has been up front since the beginning of this relationship that we are a collaborative Union," said IAM Canadian General Vice President Stan Pickthall. "I know there will be some differences along the way but we have assembled a great negotiations team that will work through our collective issues. The IAM is well represented at this table."
"We have a skilled workforce here that built the C-Series into the superior product that it is today and we want to retain and grow those jobs," said IAM District Lodge 11 Business Representative Eric Rancourt, spokesperson for the bargaining team. "We can work together with Airbus to expand their footprint in the Canadian aerospace sector. We both want to grow and through cooperation we can accomplish that goal and develop a long-lasting working relationship."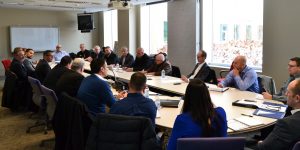 -30-