Fort Worth, TX – "Companies must realize that they are profitable not in spite of this union but because of this union," said IAM International President Bob Martinez to 300 delegates attending the 2018 IAM Aerospace Conference here.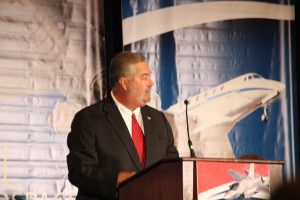 In his opening remarks, Martinez laid down the gauntlet to aerospace companies destined to bargain with the IAM in the next few years. "It is your actions not your word that will determine if you stand with us or against us," he told delegates. "This conference comes at a pivotal time in our union's history and you are the people who make aerospace one of the most important industries in our countries. Just look at the impact," said Martinez. "The airlines? They wouldn't  get off the ground without Machinists. The fighter jets and missiles keeping us safe, they would not exist if it weren't for us. The spacecraft leading us to new frontiers? They are built and launched by Machinist Union members. We have a lot to be proud of Brothers and Sisters."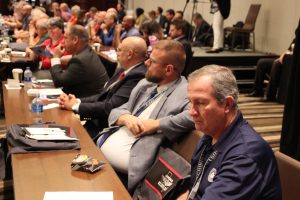 Martinez also used his opening remarks to announce the formation of a new IAM Aerospace Department to be headed by Southern Territory General Vice President Mark Blondin.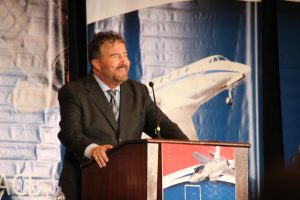 The new department will negotiate aerospace contracts, provide negotiation preparations, train new stewards and assist with aerospace organizing. Headquarters General Vice President Ricky Wallace will assume the Southern Territory duties and General Vice President Brian Bryant will take over GVP Headquarters duties. These changes take effect October 1st.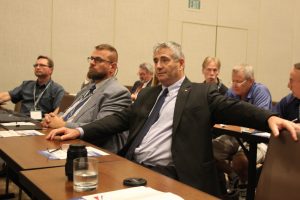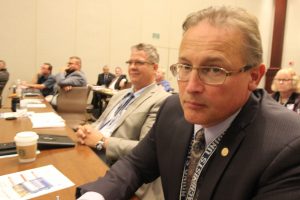 Delegates participated in breakout sessions learning about and discussing new technology in the industry, healthcare issues, negotiations, organizing and many other issues affecting members. The conference wraps up Friday morning.
-30-