Toronto, On – Over fifty actions were undertaken in communities across Ontario October 15 in defense of new workers' rights brought in by Bill 148: Fair Workplaces, Better Jobs Act.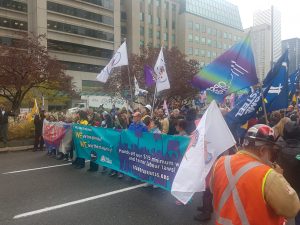 The largest coordinated day of action for Ontario workers in the past decade targeted ridings of Conservative MPP's after Premier Doug Ford announced his government is considering full repeal of Bill 148, cancelling Ontario's decent work laws. Ford has made it clear his government will not allow the $15.00 an hour minimum wage scheduled for January 1, 2019, a cornerstone of the legislation.
"It's not too late for Premier Ford and his cabinet to do the right thing and help Ontario workers," said Ontario Federation of Labour President Chris Buckley. "This October 15, wherever Conservative MPP's look across the province, they'll find workers who want, need and deserve decent work laws, including $15 minimum wage."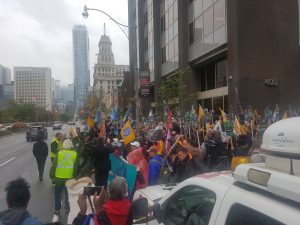 There were information demonstrations in front of the Ontario Ministry of Labour offices in Toronto, information pickets outside MPPs offices in Mississauga and Ajax in which IAM members took part.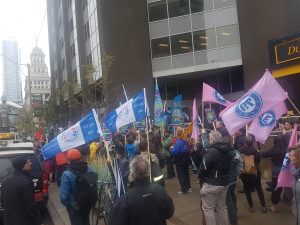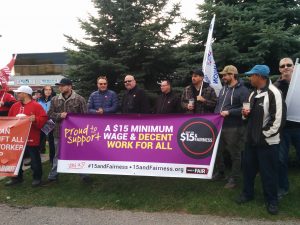 -30-