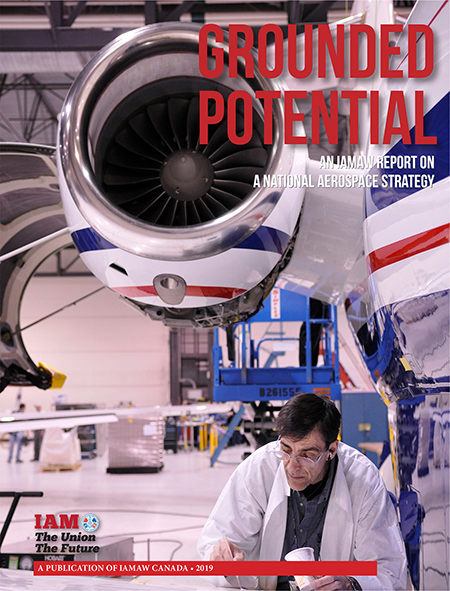 Toronto, ON – Canada needs a national aerospace strategy now, requiring action from both provincial and federal governments according a report compiled by the International Association of Machinists and Aerospace Workers (IAM).
The aerospace industry faces two major challenges, which the IAM outlines as part of its industry report set to be released in the coming weeks.
"What seems to have been lost on politicians has been on the IAM's radar for a number of years," explained IAM Canadian General Vice President Stan Pickthall. "This is an industry that contributes $28 billion annually to the Canadian economy, employs more Canadians than the auto industry and supports middle class Canadians through stable, well-paid unionized jobs. And it is now at a critical juncture."
The IAM is not advocating from the stand point of self-interest; our report highlights what is at stake for the sustainability of the industry, Canada's competitiveness in the global market, innovation, loss of revenue for the Canadian government, and jobs that help middle class Canadians. Time is of the essence, and we are set to lobby key MP's and Senators in Ottawa to relay our message and urge the government to address the issues through a national aerospace industry strategy.
The report will be available both in hard copy and online soon, and we will send more information then. We're gearing up and getting started, and we encourage you to join our lobbying efforts. Please contact Derek Ferguson, Grand Lodge Special Representative for Political Action at dferguson@iamaw.org
-30-