Montreal, QC – When the Québec Government called a meeting on the morning of November 12, 2018 to discuss the ramifications of the recent Bombardier layoffs, all the major Québec aerospace players including the IAM were there.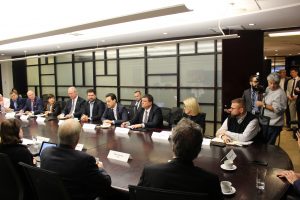 "The Legault government and business representatives have demonstrated their willingness to tackle the problem," said IAM Québec Coordinator David Chartrand.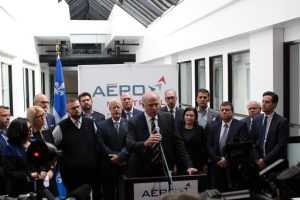 "It's a good starting point. This is an important and encouraging sign. It shows that the industry is strong, that our cluster is united and that it is in solution mode. Soon, we will have a better idea of ​​the types of jobs that will be abolished by Bombardier." Chartrand was encouraged that the Minister of the Economy was very interested. "He asked a lot of questions and promised that a committee will emerge from this meeting to ensure the success of the process. Let's hope that in the coming months, we will have positive announcements on this topic."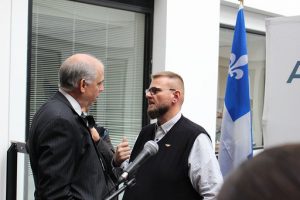 "Certainly for us, our plan, A, is to continue working to get as many workers back into Bombardier as possible or by using the reciprocal agreement to transfer to the A -220," explained Chartrand. "We want these workers to keep their working conditions as much as possible. Otherwise, this morning's meeting showed us that many companies in the aerospace ecosystem have a great interest in hiring those who will be fired. It remains to connect the needs," added Chartrand.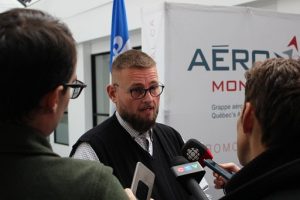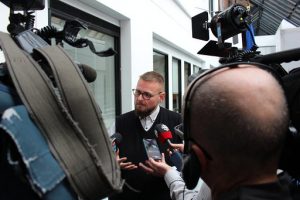 For its part, the IAM did not arrive empty-handed. It proposed three solutions for the workers who will be affected by the 2,500 positions abolished by Bombardier in Québec.
Proposals to help relocate workers whose positions have been abolished by Bombardier
Launch an emergency reclassification service that will identify the categories of jobs that are affected and identify employers who are looking for workers in these categories in order to quickly relocate a large proportion of the workers who will be put out of jobs by Bombardier during the period of 12 to 18 months
mandate the CAMAQ to set up a training program adapted to this situation so that workers who do not have the necessary qualifications can quickly find a job in a sector in demand;
Revise and improve reclassification and continuing training programs with the help of trade unions and all aerospace stakeholders to improve the level of versatility of workers and prevent the negative impacts of this type of crisis situation.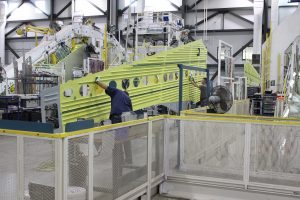 Seeing beyond the management of this crisis
We must give ourselves the tools to see the blows come and be able to cash them. To achieve this, we will have to rely on the Government of Quebec to put in place the necessary measures to maintain the vitality of Québec's aerospace ecosystem. These actions begin with the support of workers and the institutions that structure this ecosystem and that are at the base of its attraction.
We must build on our strengths to continue to be a global leader in aerospace. Soon, several major contractors will be firmly established in "low cost" countries such as China, Morocco, Mexico or India. That's why we believe that in addition to looking at the 2,500 positions that will be eliminated at Bombardier in the next 12 to 18 months, we must commit to going even further to strengthen our aerospace industry. Our future and prosperity for all depend on it.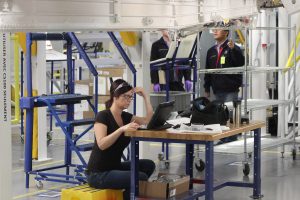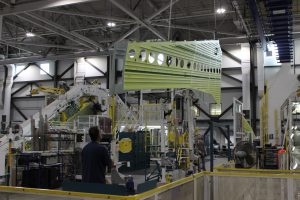 To respond to the explosion in demand for aircraft and to obtain greater financial benefits, large companies are currently trying to reduce their production costs by any means possible. Bombardier's restructuring plan is an example.
At the moment, aerospace is experiencing a period of peak production. For example, from January to October 2018, Airbus delivered 584 aircraft, including 472 single-aisle aircraft, and added 340 new orders. According to the Canadian Aviation and Aerospace Council, aerospace will grow by 5% annually until 2030.
"With the industry running high, the negative impacts of Bombardier's abolition of 2,500 positions last week may be barely noticeable if we act quickly and intelligently," said Chartrand.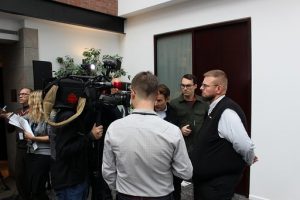 In the long term, if we do not want such a situation to compromise our aerospace ecosystem and the economic health of Quebec, we must put in place long-term initiatives to strengthen it. Ideally, before the strongest demand for renewing the fleets of the major airlines has passed.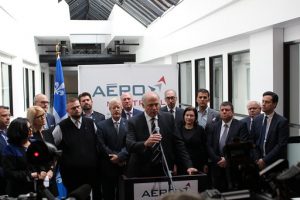 "Beyond the crisis we want to deal with today, if we do not start doing the right thing and put in place sustainable solutions now, we may end up in a bad position in a few years and I think Minister Fitzgibbon understood this, "said Mr. Chartrand
-30-